Working with physicians in marketing has been similar to working with bridezillas a week before their wedding. It's hard to tell them after they've been planning, or practicing, a certain way for so long, that they're doing it all wrong. Shifting without fear is possible with the right plan though. No one is saying to lead the warpath of differentiation off a cliff of destruction, guns-a-blazing. However, a series of small changes and perspective shifts can transform a practice for the better.
Step One: Think Like Your Patient
The hardest thing for physicians to do when it comes to marketing is to forget the clinical aspects of their services. Of course it's important to patients that their doctors are top notch and that they are equipped to care for their lives, but everyone knows patient care goes beyond just wellness. What keeps you with a practice for years and years are the relationships you build. What captures the attention of new patients is how you relate to them, understanding their needs and standing out in comparison to the others that simply do not. Terms like "clinical expertise," "fully accredited" and "high quality services" are over used and ambiguous and mean about as much to patients as this:
Step Two: Get In Front Of Your Patients
When was the last time you made any purchasing decisions based on a billboard or commercial you saw? Okay so the E*TRADE baby is pretty hilarious, but I only recently discovered what the website even did and I still don't use it. So why is it that DOCTORS think the greatest place to advertise is on local cable and on billboards on random highways? Never have I ever driven down the interstate and thought to myself, "Yep, today I am going to get an MRI from that white haired man in front of that big white machine." No matter how spectacular their font is, telling me that they have weekend appointments is not a decision making call to action. You need to capture patients where they are actually making their decisions, and that is ONLINE. To quote NBC's The New Normal:
JANE: "The internet is for people too rude to write a proper thank you note, besides I'm a people person. I did fine in Ohio with just a flyer and an ad in the yellow pages"
ROCKY: "Well you know in today's world, if you don't exist online, you don't exist."
Harsh, but true. If you're not taking the steps to develop an online presence, you won't even be in the running for patients searching for "family practice doctors in Tampa.
Step Three: Think Like a Sea Cucumber
Yes, you read that correctly. Everyone keeps saying that transparency is necessary but seemingly impossible in the health care industry, so taking the steps to give your patients transparency will automatically set you apart. So what do we mean by think like a Sea Cucumber? If you remember from high school biology, sea cucumbers do this crazy, gross trick called evisceration, where as a defense mechanism they turn themselves inside out and show off their organs.
Somewhat gruesome analogy, but practices can use the little buggers as inspiration to show off the inner-workings of what makes them great. We're talking price transparency and quality transparency. Show your patients why you're the best with testimonials, videos, resources and a glimpse into your practice. Don't want to show people the behind the scenes? Time to shift. Not sure your pricing is competitive so you want to keep that behind the curtain? Be sure that you're matching quality to cost. Showing patients this side of your practice makes you memorable and trustworthy as a care provider.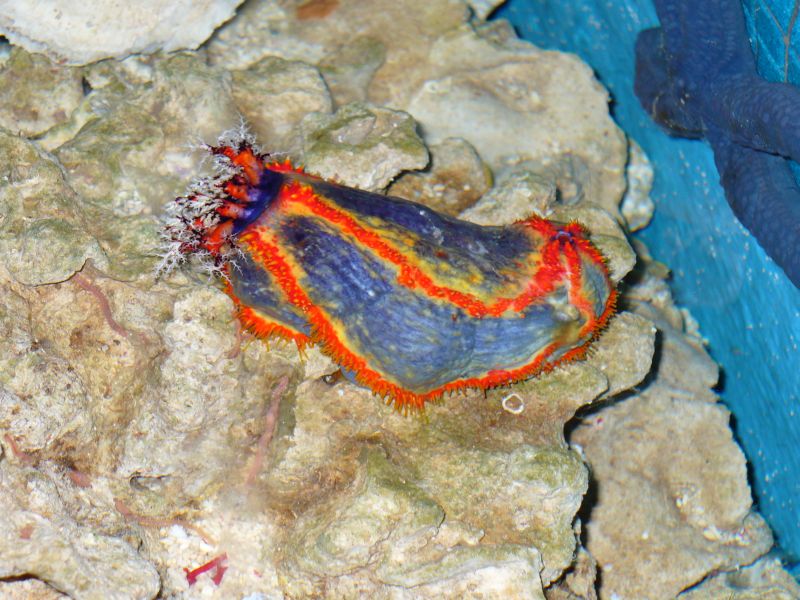 Step Four: Always Exceed Expectations
If you want something you've never had, then you have to do something you've never done. It is a pretty obvious statement, but it is abundantly true. If you want to build volume and revenue in a time of lower reimbursement and decreased utilization of care while reaching and helping new patients, you have to step out of the box and go beyond expectations.
Don't be afraid to be a little different with the delivery of your messages. For example, take a look at your website in comparison to other practices in the area. How do they compare design-wise? Be different. Are other practices only open certain hours? Be more convenient than them. Send birthday cards out, it makes your patients smile. Hand out lollipops to kids and adults that wish they were kids. Have fun things for people to do in the waiting rooms. Hold events. Don't be absent in your patients' lives and make them have an experience when they're in your office. Don't settle for standard.
Step Five: Embrace Marketing
Health care marketing is a broad term, but it's kind of like that confusing IKEA shelf you put together one time. So many screws and parts, but if you don't use them all correctly then your TV is going to fall off and crash into a million pieces. Keep in mind the pieces of marketing: Advertising (online/print)
Public Relations (events/media relations)
Search Engine Optimization
Social Media
Web Presence
Face-to-face Marketing with Physician Relation Representatives
If you have a creative and effectively executed meld of all of these components, you're geared for success.
We've established that our industry is an incredibly complex beast, and it's a beast that keeps growing and evolving. The most important thing you can do for yourself as a healthcare marketer, or anyone in the healthcare industry, is to not be afraid of change. Learn to shift without fear, because the rest of the world is doing it, and it's only a matter of time before the health care industry will be swept up in it too.